Innovative Bio-Monitoring research group
As the name suggests, the aim of the Innovative Bio-Monitoring research group is to apply innovative bio-monitoring techniques – like automatic image and sound recognition - to concrete social issues. The goal is to contribute to protecting and maintaining our biodiversity.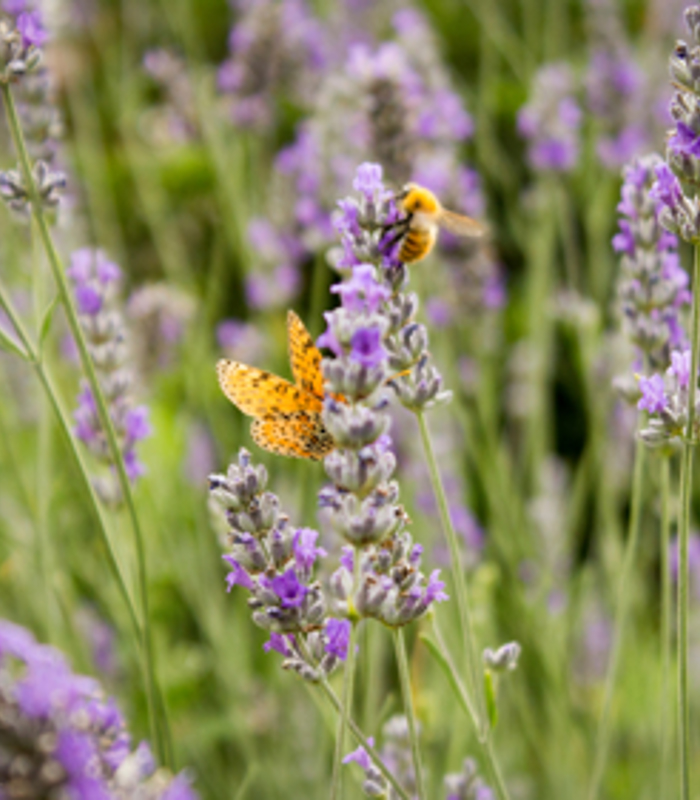 About the research group
Goal

The purpose of the Innovative Biomonitoring research group is to visualise and monitor biodiversity over time, by using innovative technology such as automatic image recognition and environmental DNA (eDNA).Technology is constantly evolving, and we're witnessing many rapid developments. It's important that these technologies can be used, validated, and made suitable for practical problems. This is how the research group is helping to conserve and protect biodiversity.
Research programme

Biodiversity is not going well at all. That is why HAS green academy and Naturalis started the Innovative Bio-Monitoring research group. Goal is to project and preserve biodiversity. Developments such as intensive agriculture, urbanisation and climate change have undesirably reduced the diversity of animal and plant species, with all the adverse consequences this has on our ecosystem. This is why it is becoming increasingly important to take stock of our biodiversity, measure losses and monitor the effects of intervention.  

Smart combinations  

The aim of the research group is to apply innovative bio-monitoring techniques to concrete social issues, to validate them and to develop them further. The challenge is to look for new unexpected smart combinations and applications of techniques that make the detection and monitoring of species easy or easier, and which will contribute to the early and effective deployment of nature and other conservation measures. 

Naturalis as a partner 

Unique to this research group is the collaboration with Naturalis, the biodiversity institute in the Netherlands. Naturalis has always been a well-known partner of universities and academic institutions when it comes to carrying out fundamental scientific research. With the establishment of the Innovative Bio-Monitoring research group at HAS University of Applied Sciences, Naturalis is now also committed to applied research. Employees at Naturalis Biodiversity Centre are making an active contribution to the network of expertise associated with the research group. 

Firmly rooted in practice 

The group's research programme is mainly carried out by students of HAS green academy under the supervision of the lector or the group's lecturer-researchers. This enables students to benefit from previously acquired knowledge and experience, and to actively develop this knowledge and experience through practical assignments. Research is financed from practice or through grants. The research group is also strongly committed to working with partners such as the business community, NGOs, government and semi-government organisations, regional water authorities, and nature conservation groups.
Lines of research

The research group focuses on three areas:

nature/agriculture
the city
buildings (such as greenhouses)

There are some central issues in all three areas, such as where and how can new technology be deployed (in combination with old technology) in the most promising way (such as automatic nature monitoring), and how can we monitor the effects of certain interventions on biodiversity (such as nature-inclusive agriculture)?

Innovative technology

Bearing in mind the expertise of Naturalis, the research group focuses primarily on 2 specific techniques for species recognition: environmental and non-environmental DNA automatic image and sound recognition. Both techniques are ideal for applied research.

The challenge here is to look for new, unexpected smart combinations and applications of technology, that simplify the task of detecting and monitoring species, and help in the early and effective deployment of conservation measures. The more traditional measurement methods are also used in research.
Dr. Margje Voeten

Professor Innovative Bio-Monitoring
Bruce Schoelitsz

Lecturer-researcher Applied Biology

Paulo van Breugel

Lecturer-researcher Applied Geo-Information Science
Sustainable Development Goals
The Business Models for Regenerative Agriculture research group focuses on how new opportunities can arise for nature-inclusive business operators in an alternative interaction between farmers, society and government. It is also looking at how a business model with sufficient earning potential can be created for farmers who want to work on nature-inclusive agriculture.

The Climate-robust Landscapes: connecting agriculture and nature research group is focusing on the question how other forms of agriculture can contribute to improving water quality and stimulating biodiversity through smart use of the landscape.

The Plant-Soil Health research group focusses on the interaction between plant and soil, with the main focus on the interaction between soil biology and the plant, and how this interaction can be used to make the soil healthier and more sustainable.