Working for a better world is working at HAS green academy
HAS green academy is a university of applied sciences and centre of expertise for agriculture, food and the living environment, based in Den Bosch and Venlo. We've been addressing the world of tomorrow for 75 years. Around 3,300 full-time students study 18 higher professional education (HBO) study programmes, two of which are international. Students collaborate with fellow students from day one on current issues affecting companies and organisations. HAS green academy trains them to become enterprising and open-minded professionals.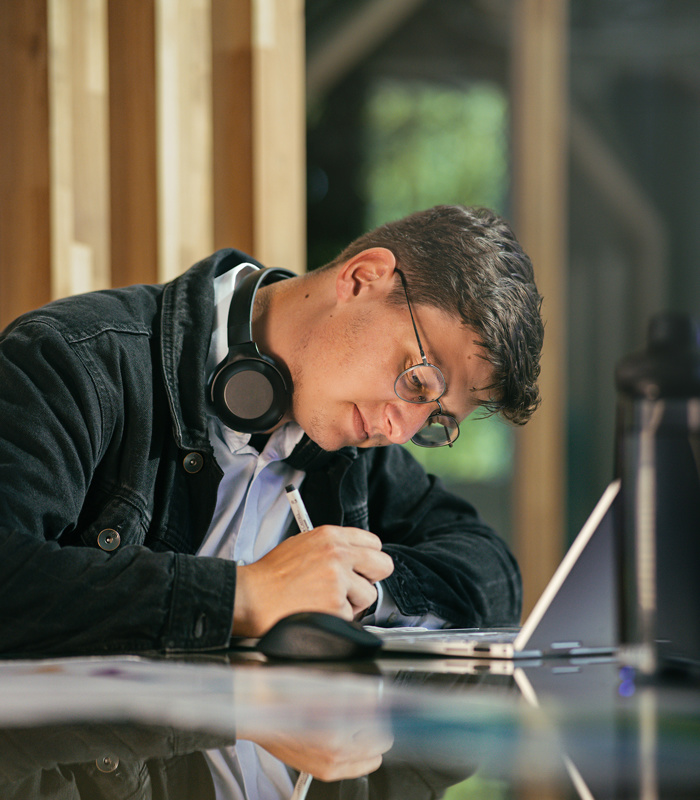 Every year, more than 500 professionals attend a variety of company training courses and in-company training courses at HAS green academy. In addition, HAS uses its knowledge and experience for research, advice and product development. We are a partner for organisations, companies and authorities when it comes to exploring, connecting and applying green knowledge and expertise.
HAS green academy employs 550 people. Thirteen professors and approximately fifty lecturer-researchers collaborate with students, lecturers and professionals from the field on practical research programmes, in the Netherlands and abroad. HAS green academy thus contributes to developing practical solutions for a healthy environment and food security.
Do you choose for us?
Is HAS green academy the entrepreneurial and innovative employer you are looking for? If you feel a connection with the following statements, then now is the time to choose for us:
I want to make a sustainable contribution to one of the following areas of expertise:
animals, plants, food, the environment & nature, business & entrepreneurship
I want to work for students and with students
I have an open mind and a broad view of the world
I want to work in an international environment
Applications
We kindly request you to apply specifically. For our current vacancy offer, please check out our vacancy overview. Unfortunately, we cannot process an open application.