The power of living soil! professorship
The power of living soil! professorship focusses on the interaction between plant and soil, with the main focus on the interaction between soil biology and the plant, and how this interaction can be used to make the soil healthier and more sustainable.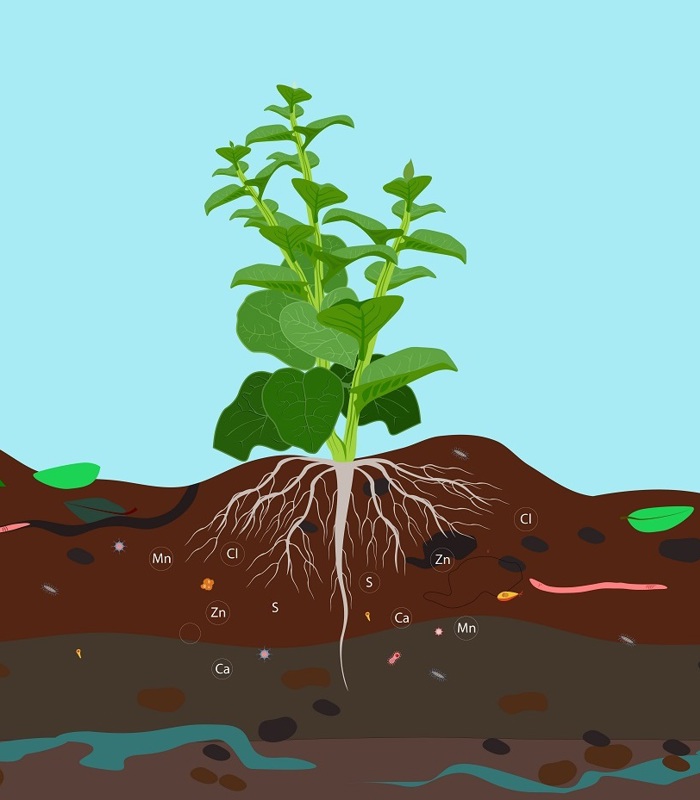 About the professorship
Goal

The power of living soil! professorship focuses on a healthy soil as foundation for ecological stability and, therefore, for sustainable crop production. Healthy and fertile soil also contributes in the battle against the greenhouse effect and in addressing the challenge to provide enough healthy food for a growing global population without disturbing the environment and the balance in ecosystems. 
Research agenda

The soil life in and around plants plays an essential role in plants' growth, health and natural defence systems. Plant-microbe interactions are highly complex and difficult to predict, due to the influence of a multitude of static and dynamic biotic environmental factors. Our knowledge about the role and influence of specific microbes in plant health and growth is therefore often limited to results from laboratory studies with models that are relatively easy to control and interpret. 

This makes it difficult to use the knowledge acquired in practical situations, and frequently this knowledge is not used at all. A multidisciplinary approach is therefore necessary to obtain usable insights into the role and influence of soil life on the growth and health of crops, which would allow this soil life to be controlled according to the situation in practice. This approach unites a wide range of scientific expertise with companies that actively support the research, and enable the insights gained to be translated into practical uses. 

Black box

The complex relationship between soil and plant is still often seen as a black box. Research has shown that the conditions of the soil have a considerable impact on what happens above ground. Structure, moisture balance, nutrients and soil life are just some of the parameters that influence what happens in the 'black box'.   

The professorship is focusing specifically on increasing crop performance by improving the soil sustainably, resulting in:      

Improved water storage capacity of the soil
More CO2 storage in the soil
Better soil fertility
Better soil resilience
Fertiliser-free cultivation
Less use of plant protection products
More biodiversity, both above and below ground
Better quality soil and surface water
More sustainable food production

These goals define our role to act, in collaboration with companies and organisations, as a link between science and practice in plant-soil interactions. To help achieve the aims of Circular Agriculture 2030 (Kringloop Landbouw 2030), this topic has to be coupled with nature-inclusive agriculture (NIL) and precision agriculture (PL).
Research programmes

The professorship will carry out applied research within the following lines of research: 

Using the plant to improve the soil

 


Research into how soil biology can be applied as a new fertilising strategy and applying new cultivations or mixed cultivations to improve soil quality.

 
 

Using the soil to improve the plant

 


Research into how soil biology can be applied to increase plant resilience in crops to reduce the use of herbicides, pesticides and insecticides.

 
 

Adjusting the crop according to soil problems

 


Research into how soil biology can be applied to increase the crop's resilience to particular soil problems (acidification, salination, water saturation, compaction, water shortage, exhaustion of nutrients, loss of soil diversity, sealing, pollution and over fertilisation (eutrophication).

 
 

From soil quality to food quality

 


Research into the effects of soil quality on food quality in relation to nutrients and ingredients.

 
Soil Centre of Expertise

The power of living soil! professorship is setting up a centre of expertise, where knowledge will be collected and shared with agricultural businesses, business consultants, contractors, and the education sector. The research group will also ensure that students can acquire knowledge about good soil management through practical studies at research farms.
Publications
Judith van de Mortel PhD

Professor The power of living soil!
Sustainable Development Goals