Student facilities, resources and services
Check here an overview of student facilities, resources and services that HAS green academy offers for our students.
Student facilities at HAS green academy
Learning facilities
Meals

Appèl is the caterer for HAS green academy. Appèl sticks to the basics: offering responsible, sustainable and above all delicious food.

The restaurant in Den Bosch is open from 8:30 a.m. to 3 p.m. on school days.
The selection includes sandwiches, soups, hot and cold snacks, dairy, fruit and salads. Drink and snack vending machines are also available. Coffee vending machines are available at both locations.

Location Venlo does not have its own restaurant, but several supermarkets and restaurants can be found in the immediate vicinity.
Students with disabilities and special needs

Disability support service

HAS green academy strives to assist students with disabilities to be able to successfully obtain and complete the education of their choice. Our definition of a disability is a physical or mental impairment which may have a delaying effect on an individual's study progress.

We advise (prospective) students with disabilities who want to study with us as a full-degree student to request an admission interview well in advance (BEFORE the summer holidays). This interview will discuss the nature and implications of the disability. Study competence in relation to the disability will also be discussed. Finally, any adaptations and facilities the student may need during their study will be specified to ensure HAS green academy can provide them.

Check the webpage of the study programme you have applied for to request disability support service.

Exchange students with disabilities can send an email to studentexchange@has.nl to request disability support service.
Medical facilities

There is a First Aid team at HAS green academy to deal with any emergencies at HAS relating to students, staff members or visitors. 

For medical help, students can contact their General Practitioner (GP). The GP can refer you to a specialist if further examination is necessary. It is usual to consult a GP first before going to hospital, unless it is an emergency situation.

More detailed information on medical facilities in 's-Hertogenbosch and Venlo is available on our intranet for international students.
Sports and leisure facilities

Sportiom Den Bosch

Take part in a workout, join group lessons, relax in the sauna or take a swim; it's all on offer at Sportiom in Den Bosch. Even better, thanks to support from HAS green academy, students and staff can enjoy a big discount! Take advantage of this special offer by showing your student card and valid ID at the reception desk of Sportiom. After registering and paying for your 6-month or annual membership pass, you can start exercising straight away!

This offer is available for students and staff members at HAS green academy.

​​​​​​​​​​​​​​​​​​Read more about the facilities and membership on Sportiom.nl.
Language courses

Each year, HAS green academy organises a Dutch Language Course for 1st year students and incoming exchange students. The course is given during the 2nd and 3rd term in the evening. Participation is not mandatory.

New international students will receive more information on how to apply at the start of the academic year.
Accommodation/ Housing

Are you looking for somewhere to stay? Find accommodation through our Accommodation Mediation Service or use 1 of the many websites to find a room, studio or apartment.

Find out more on our page housing.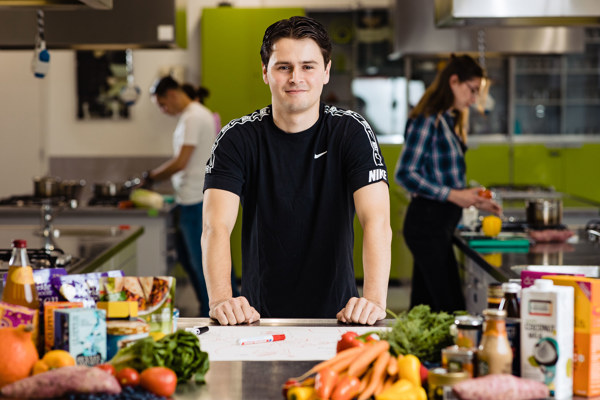 International Student Association
Studying becomes even more fun when you join a student association. Within HAS green academy the International Student Association (ISA) is a collection of diverse students who want a little extra from their study. The association aims to stimulate students to mingle across various studies through social and educational events. Both International and Dutch students from all HAS programmes are welcome at ISA. Interested in becoming a member? Please send an e-mail to internationalstudentassociation@has.nl 
Check out ISA on Instagram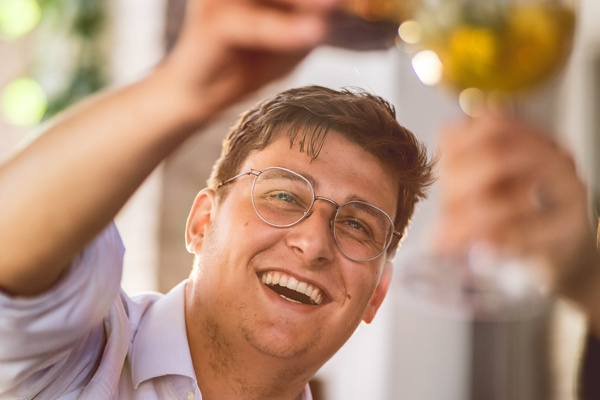 Student Association– Gremio Unio
Numbering around 650 members, Gremio Unio is the largest student association for HBO students in Brabant. Members meet in their home base on Wolvenhoek in the centre of Den Bosch. This building includes an area to organise festivities and parties, a traditional café and a meeting room. 
Joining Gremio Unio is a way to develop your social skills and will help you immensely in the business community! The many dining events, such as the dinner for first year students, are a great way to connect with new people who are also members of the association or other organisations. Other events include a 'beer cantus' in the city with other students from Den Bosch. And, of course, you can also benefit from Gremio Unio's own network.
Insurance
General info

During your studies in the Netherlands, you must ensure you have appropriate insurance for:

Health care (mandatory by law)
Liability
Legal assistance

We also advise you to take out appropriate insurance for luggage and repatriation. HAS green academy cannot be held liable if you do not have (sufficient) insurance cover. Every student enrolled at HAS green academy is expected to comply with the insurance obligations.

For more information about insurance, check the website Study in Holland.
For EU/EEA students

As an EU-student you should check whether your current insurance covers your stay in the Netherlands and whether or not you need additional insurance. A so-called European Health Insurance Card (which you can often obtain from your health insurer) covers you for basic health care in the Netherlands.

 

Please be aware that this does not necessarily mean that (all of) the costs are covered by your own health insurance. Please check this carefully with your own health insurer. If you do not have an EU health insurance card, you must have private health insurance.
For non-EU students

If you are a non-EU student, HAS green academy applies for insurance on your behalf that covers the items above for the first year of your studies or your exchange period. After this period, it is your own responsibility to take out adequate insurance.

 

Please note the contract can be terminated (and refunded) if you find a paid internship/job that requires other insurance by law.
More topics on studying in Holland
Contact us
Each study programme has a dedicated study advisor who can be contacted by students for study related matters. Students will also be assigned a personal coach.
Other questions
HAS staff members can also be contacted for the following matters: 
For questions about insurance, visa/residence permit questions and housing, you can contact international@has.nl. 
For questions about Exchange possibilities and Erasmus programme / student mobility, you can contact studentexchange@has.nl.