Healthy food and healthy living
Focus area 'Healthy food and healthy living' encapsulates our ambition to, through practical research - linked to training, courses and advisory programmes - make a significant contribution to the objective: 'Live a long and healthy life'.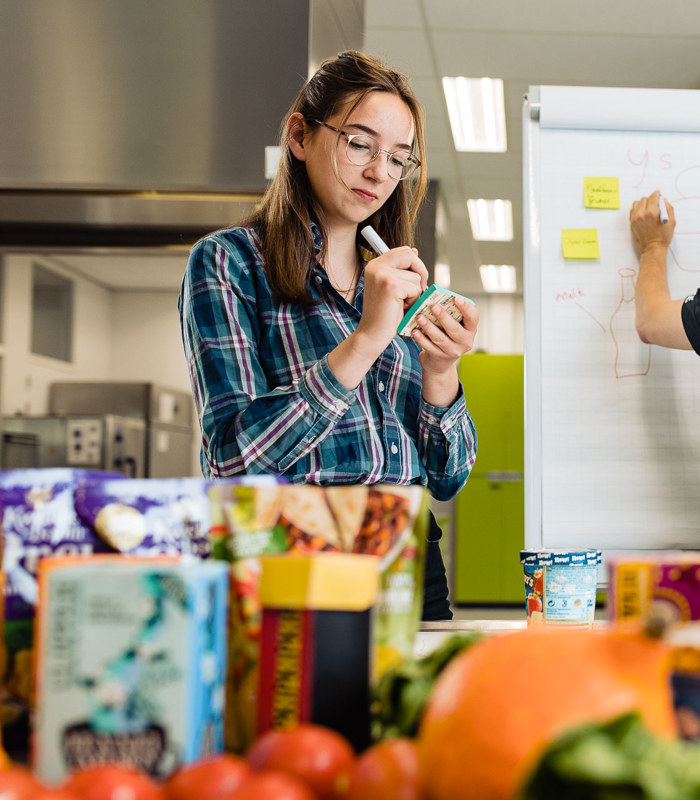 About the focus area
Goals

To successfully realise our contribution to the objective 'Live a long and healthy life', we aim to achieve the following by 2030:

In the Dutch provinces of Noord-Brabant and Limburg, HAS green academy is the expertise centre for applied and practical research on the theme of 'healthy food and living'. This is a result of intensive collaboration between education, research and external partners.


There has been an increase in the availability of healthy food.


More people are opting for a healthy diet.


HAS green academy has formed strategic alliances with other knowledge institutions, authorities and companies, that contribute to realising the objective 'Live a long and healthy life'.
Research lines

For the focus area 'Healthy food and healthy living', we have established three research topics with underlying research questions, in which focused and intensive research is performed:

Food products: What defines a healthy food product and how do healthy food products support a healthy life? An example of this is research into developments concerning the Nutri-Score nutritional rating system. Another example: which ingredients determine what constitutes a healthy diet? What are measurable effects for the consumer?


Consumer behaviour: How do we support consumers in general, and specific target groups in particular, in making easier decisions on healthy food and healthy living? Consider research into the 'food skills' of consumers: what do they actually know about food and is that sufficient to make healthy choices? How do we test and develop attractive concepts that support a healthy diet?


Food environment: Which innovative concepts and measures in the food environment can contribute to this? This could be research into how to reach consumers who lack sufficient opportunities to develop a healthier lifestyle. How can we encourage healthier choices, for example through effective supermarket and canteen design? And how can we measure the actual effect of these concepts? 
Involved research groups

The following research groups are involved in the focus area Healthy Food and Healthy Living: 
Illiya de Hoogh

Coordinator research groups Food & Industry